Dive Into Something
Delicious
Now Open For Seaside Dining
Tulu is top-ranked
on Trip Advisor!
Check Us Out
I've Never Been More Impressed

The food. The service. The view. The experience. It was the most stellar dining service I've had in months and that's an understatement… the food was so flavorful and divine I absolutely had to meet the chef behind it…I will recommend Tulu Seaside Bar & Grill to everyone I meet. Thank you all.

Review from Victoria
Fresh, healthy food and cool cocktails. Right on the beach.
When it comes to Healthy Living, Locally Sourced & Sustainable Food, and Oceanfront Dining, the place to be is Tulu Seaside Bar and Grill. Any time of day! Join us at breakfast, lunch, dinner or late-night for a vibrant, chef-driven cuisine featuring locally sourced products and an inventive hand-crafted cocktail menu designed with fresh ingredients, infused alcohol, and locally made craft spirits. With a breezy seaside patio serving up some of the best ocean views on the East Coast, Tulu is sure to be your new go-to spot for fresh, healthy Oceanfront dining and living. Visit us today!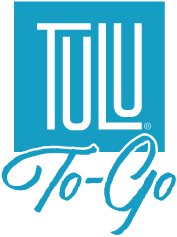 Need To Take Your Tulu With You?
Juicy burgers and tasty handhelds. Cold-pressed juices, smoothies, and towering salads bursting with local flavor. If you don't have time, take your Tulu to go!